Lee Bryan "That Puppet Guy's" Trouble in Toyland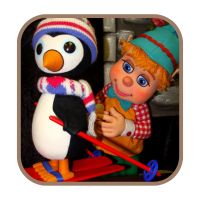 December 20-22

Wednesday-Friday at 10:00 a.m.
Thursday matinee at 1:30 p.m.

Assigned Seats! Space is limited so buy tickets early!

Tickets $10/ Ages 2 and under are free but may need to sit in an adult's lap

Oh no! It's Christmas Eve -- but the toys aren't finished, the elves are on stike, Santa has lost his laugh, and Rudolph has a runny nose! Will we have to cancel Christmas? Of course not! This show brings hilarious holiday hijinx to the stage that is fun for the whole family.